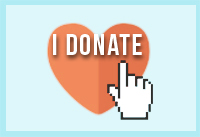 This Friday, November 10,2017, opens the 9th edition of Motor, the Romanian film festival of Toulouse in the Abc cinema, historical partner of this event since the first edition in 2008.
The Motor association, which carries it, is delighted to once again be able to present to the public of the Toulouse metropolis and to the spectators of the Abc cinemas and the Cratère de Toulouse, the Central cinema of Colomiers and the Véo in Muret, new partners since several editions, a selection of films from this important, demanding and internationally recognized cinematography.
Another partner has been supporting the Romanian film festival in Toulouse since its inception: the Romanian Cultural Institute in Paris. Acting under the dual supervision of the Ministry of Foreign Affairs of Romania and the Romanian Cultural Institute of Bucharest, this organization works to foster links between Romanian and French cultures, in partnership with the actors of French culture.
The Romanian Cultural Institute informed us about ten days ago about the withdrawal of its funding. This funding represents little in absolute value, but given the very modest economy of the cultural project that we are carrying, it jeopardizes its future in the long term. Today, we can't afford to project ourselves on a new edition next year.
The explanation that has been given to us for the moment in an unofficial way seems to be a reduction in the allocation paid to the Romanian Cultural Institute by its guardians, forcing its steering committee to support only two of the dozen projects presented. We deplore this and will certainly mobilise ourselves, if necessary, alongside other cultural actors to defend the integrity and quality of the work carried out by this institution.
However, this does not explain either the last minute withdrawal (our communication media clearly underline an announced partnership) or the absence of a formal response on the criteria retained by the steering committee to accompany this or that project.
This sudden withdrawal and lack of transparency places us in a very fragile situation towards all our interlocutors and partners.
Wishing to regain a relationship of trust with the Romanian Cultural Institute, we are now confronted with the need to launch a call for support to all our partners, and a broad appeal for donations to support our action and ensure that this edition is not the last one.
The Motor Asociation